Traditions of Hershey News
Traditions of Hershey Wins 2017 Best of Senior Living Award from SeniorAdvisor.com
The Traditions of Hershey Independent Living and Personal Care is pleased to announce the community was presented with a 2017 Best of Senior Living Award for receiving consistently high ratings from residents and their families in the past year.
Making Prayer Shawls & Purses
Look at the beautiful Prayer Shawls & Purses that our residents made! They met with Ron & Bobbi Gildea, who also lead our worship service & Bible study. Ron blessed the prayer shawls & purses, which will be shared with members of the local community.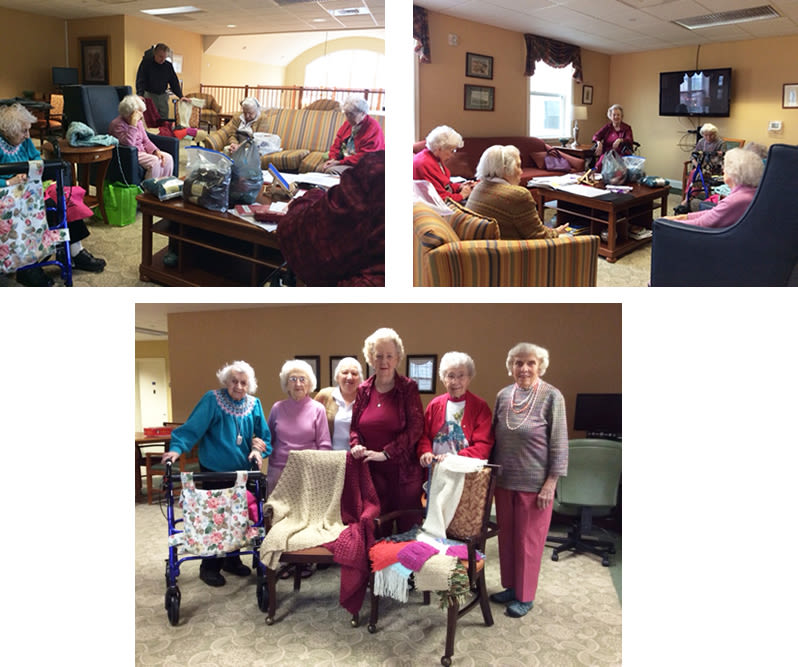 Easter Egg Hunt & Celebration
The Easter Bunny stopped by on an absolutely beautiful day as young visitors enjoyed an egg hunt & coloring contest and residents enjoyed the glorious weather. Some residents were even brave enough to don a Bunny hat and have their picture taken!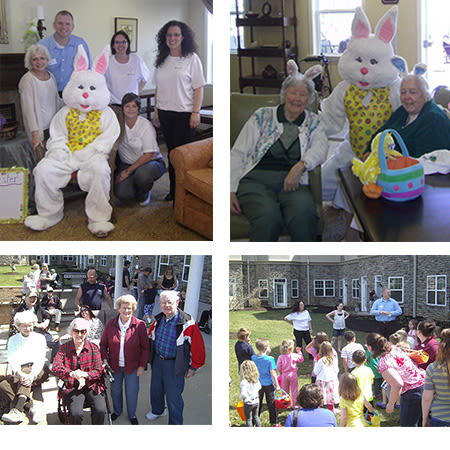 Computer Training for our Residents
Our residents got a hands-on experience with some new technology! Students from the Key Club at Palmyra High School are volunteering for computer training for our residents. They learned how to do different things on the computer, as well as using an iPad.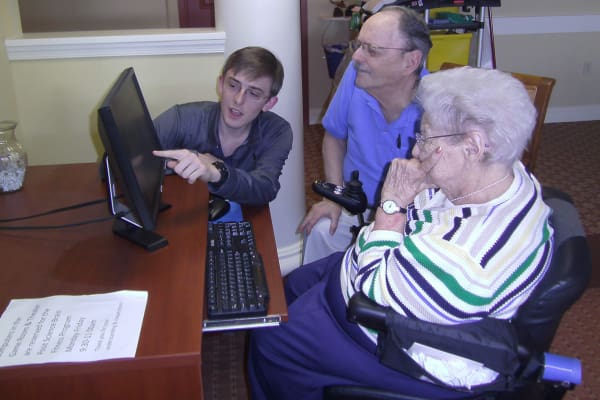 It's a difference you can feel