Meet our team at Traditions of Hershey
Mike Lapinsky
Executive Director
Mike joined the Traditions family as the Marketing Director in April of 2014. He was elevated to Executive Director in November of 2018. Mike loves his daily interactions with the residents, their families and the team. He feels fortunate to work along side such a special group of people and be able to spend his days connecting with great residents!
Mike lives in Lancaster with his wife Lauren and his two daughters, Paige and Leah.
Marisa Williams
Marketing Director
Marisa joins Traditions of Hershey after spending a few years in Marketing in the retail industry. She graduated from Ball State University with a Bachelor of Science in Communication Studies with a focus on Organizational Business Communications. After playing field hockey for over 12 years, Marisa enjoys staying involved in the sport by coaching and umpiring. Marisa currently lives in Manheim with her husband and two golden retrievers.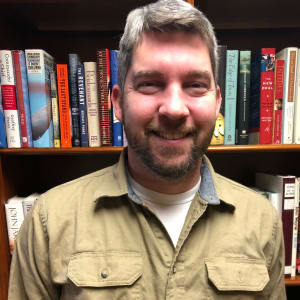 Dustin Barna
Maintenance Director
Dustin joined Traditions of Hershey In 2009. He started out as a kitchen utility worker and worked his way up to be lead cook. Dustin saw an opportunity to grow with Traditions and was promoted to Maintenance Director. He loves interacting with the residents and making sure they are comfortable living here at Traditions of Hershey.
Dustin lives in Palmyra with his wife, son and two dogs.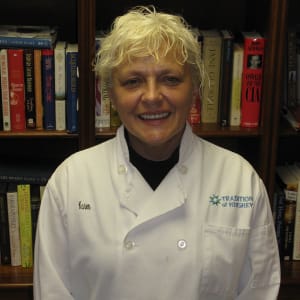 Karen Lincoln
Director of Food Service and Housekeeping
Karen joined Traditions with over 20 years of food and customer service experience. She has worked in restaurants, Assisted Living Communities and in the catering business. Karen is very much at home in the kitchen with cooking, baking and supervising. Karen has been with Traditions since July 2009. She was raised and still resides in the Lebanon area. Karen is a mother of three children and has three grandchildren.
Brianna Wells
Marketing Associate
Bri Joined Traditions with over 5 years of healthcare and customer service experience. She has worked in hospitals, restaurants and home health. Bri enjoys advocating for families and seniors to ensure quality care.
She currently lives in Etters with her Fiancé and 3 cats.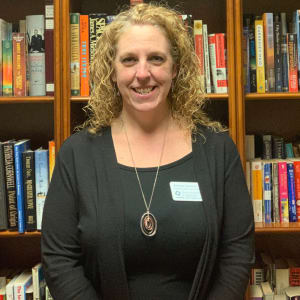 Khrista Dechert
Business Office Manager
Khrista joined Traditions of Hershey as a part time weekend receptionist in 2017. She loves interacting with the residents and staff. When the position of Business Office Manager became available, she was excited at the opportunity to bring her many years of financial and administrative experience with various non profit organizations, to Traditions of Hershey!
Khrista lives in Jonestown and is married and has two sons and two dogs.
Kelly Nelson
Resident Life Director
Kelly joined the Traditions team with a background in nutrition and over 15 years experience working in Independent and Assisted Living communites. Through her experiences, Kelly has experience in planning events and activies, food service and assisting with residents day to day needs.
She was a part-time team member at Traditions in the Dining and Food Service Department in 2013. She is very excited to be back at Traditions as the Resident Life Director.
Kelly lives in Lebanon and has three grown children, a granddaughter and a rescue dog.
Becky Weaver, RN
Director of Personal Care
Becky joined the Traditions family in December of 2020. She brings 20 years of nursing experience with her. She started out as a CNA/EKG tech, eventually receiving her LPN license. Becky then pursued her RN degree and graduated from PA College of Health Sciences. During 20 years of nursing she has worked in long-term care, primary care, hospital facilities, and urgent care settings. Her desire in serving the community is to build relationships with the residents and their families. Her goal is to ensure quality care of our residents. This is achieved by providing a safe environment, caring staff with a timely and personal approach. This will include assisting our residents in reaching or attaining the highest potential of their physical, mental, and psychosocial wellbeing.  
Becky lives in Palmyra with her husband, 4 children and 1 dog. In her free time, she enjoys spending time with her family, camping, and kayaking.