Meet our team at Traditions of Hershey
Charity Cruz
Executive Director
Charity joined traditions of Hershey with over 30 years of senior care experience. She worked as a CNA, and a nurse in long term care, the hospital and personal care. Charity's love and passion for seniors inspired her to continue her education in long term care administration and personal care home administration. She's been a licensed administrator for over 25 years. Charity was born and raised in Lancaster county and still resides in Lancaster. She's married , has a daughter, two dogs and two cats. Charity feels blessed to be part of the traditions of Hershey team.
Marnie Antonik
Marketing Director
Marnie joined the Traditions team with 8 plus years of experience in Hospice and Senior Living in many of the surrounding counties. She started her career in advertising agencies but because of her own personal experiences in the senior living, she discovered her passion in helping seniors and families to make a smooth transition to senior living.
Marnie lives in Annville and has five grown children, 2 grandchildren and 4 rescue cats. In her spare time, she loves to work on crafts, gardening, volunteering and just trying to spread joy in this world.
Marnie is excited to be part of this wonderful team and is here to provide attentive & caring services to seniors and their families.
Kelly Nelson
Resident Life Director
Kelly joined the Traditions team with a background in nutrition and over 15 years experience working in Independent and Assisted Living communites. Through her experiences, Kelly has experience in planning events and activies, food service and assisting with residents day to day needs.
She was a part-time team member at Traditions in the Dining and Food Service Department in 2013. She is very excited to be back at Traditions as the Resident Life Director.
Kelly lives in Lebanon and has three grown children, a granddaughter and a rescue dog.
Dustin Barna
Maintenance Director
Dustin joined Traditions of Hershey In 2009. He started out as a kitchen utility worker and worked his way up to be lead cook. Dustin saw an opportunity to grow with Traditions and was promoted to Maintenance Director. He loves interacting with the residents and making sure they are comfortable living here at Traditions of Hershey.
Dustin lives in Palmyra with his wife, son and two dogs.
Khrista Dechert
Business Office Manager
Khrista joined Traditions of Hershey as a part time weekend receptionist in 2017. She loves interacting with the residents and staff. When the position of Business Office Manager became available, she was excited at the opportunity to bring her many years of financial and administrative experience with various non profit organizations, to Traditions of Hershey!
Khrista lives in Jonestown and is married and has two sons and two dogs.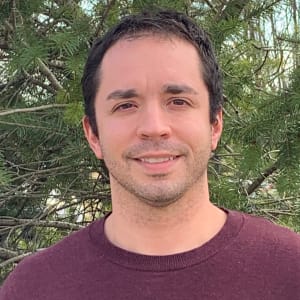 Bill Battaglia
Dining Services Director
Bill started his 15+ year career in culinary after a stint in the Air Force, working from upscale to business dining and settling with a primary focus on senior living. Bill is certified as a CDM and CFPP, and also certified to teach/proctor ServSafe. Making people happy with the food that is provided is his biggest motivation. Outside of work, Bill is a big sports enthusiast and loves to play golf, along with traveling.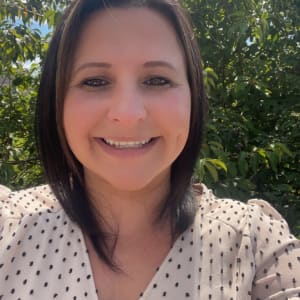 Lindsay McMurtry
Resident Care Director
Lindsay joined the Traditions of Hershey team with 10 plus years of experience in healthcare. She started her career as a CNA in a skilled nursing facility. After realizing helping others was her passion she continued her education to become a Nurse. Lindsay has experience as a Pediatric Nurse and an Admissions Coordinator but ultimately realized that Personal Care and Long term nursing is where her heart belongs.
Lindsay lives in Jonestown with her daughter and cat. She enjoys spending time and traveling to different places with her family. Lindsay is excited for the wonderful opportunity she was given here as the Resident Care Director of the Personal Care section in our community. Her goal is to ensure they receive the best care while keeping as much independence as possible.